Appliance Installation Service
Tips to help you install home appliances
Most homeowners who buy a new appliance believe that installing an appliance is easy. Whether it is a fridge, washing machine, dishwasher, microwave, garbage disposal installation or any other modern-day appliance, it is becoming increasing difficult to install home appliances. You can no longer just plug-in the appliance and start using it. Today, appliance installation is a complex process that is best handled by expert installers. If the appliance is not installed properly, it can damage the appliance. Hiring installation professionals who offer appliance installation services will not only save time, but will protect your appliance. If you still want to install the appliance without getting professional help, here are a few tips to help you if you just don't have the time to do it or rather just have someone else do it for you.
Dishwasher Installation Call Today!

If you have not removed your current dishwasher, you must take steps to remove it. You must disconnect the power supply, drain line, and water supply to the existing dishwasher. Once all the three connections are removed, you can safely remove the machine. When installing the new dishwasher, you can use the existing power supply and drain line. It is a good idea to replace the existing water supply line with a new copper line, as it is more durable.
If you are installing a dishwasher for the first time, make sure you read the installation manual. Most well known manufacturers like Bosch, LG, KitchenAid, Samsung, and Maytag include an installation manual with the machine. To install a new dishwasher, you need 3 connections:
a) Electric Supply Cable
b) Water Supply Line
c) Drain Line
When installing the appliance, make sure the power supply is turned off. Also, you must install a circuit breaker trip to prevent electric overload. Some popular models of GE and Whirlpool come with aerators, so make sure you provide the fourth connection for the aerator. An aerator will prevent dirty water from flowing back into the dishwasher. Installing all the four connections is essential if you don't want to face problems in the future. If you are not confident about installing the machine, it is best that you hire a company that offers appliance installation services.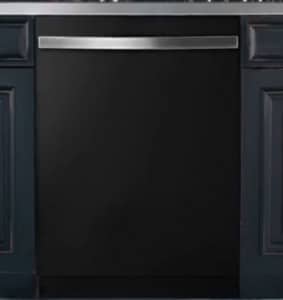 Installing Refrigerator
Most homeowners find refrigerators to be an easy appliance to install. However, there are some important guidelines you must follow when installing a fridge. Some of the tools you need when doing refrigerator installation include socket, wrench, screwdriver, and plastic putty knife. You must then select a safe location to install the fridge. The location you select must be at a distance of about 7 to 10 feet from a heat source. If you plan to install the refrigerator inside a cabinet, make sure there is a gap of at least one on the sides, top, and the back. This will facilitate air circulation and protect the fridge from damage caused by excess heat.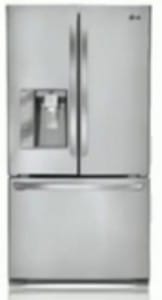 Installing Kitchen Appliances & Microwave Installation
Since most kitchen appliances come in standard sizes, it is not difficult to find a replacement of the same size as the existing one. However, if you are unable to find an appliance of the same size, you must make changes to the existing cabinet or countertop. When removing or reinstalling an appliance, make sure you shut the gas and electricity supply to the appliance. Don't reactive gas or power supply until the installation is complete and all packaging materials are removed. If you have any concerns about the installation process, you could consult gas appliance installation services professionals before proceeding.
If the appliance is very heavy, avoid installing it yourself, as it could damage the appliance, flooring, or the cabinets. You could place a heavy cardboard or plywood over the kitchen floor to protect the flooring during kitchen appliance installation and removal.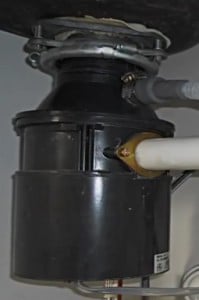 Installing Ranges
Most well known manufacturers like GE, Maytag, and Jenn-Air make 3 types of kitchen ranges, namely slide-in, freestanding, and drop-in. Freestanding ranges is easy to install and don't require any special skills, However, you must follow the manufacturer's instructions when installing a new gas line or electrical connection. Slide-in is also easy to install but you may have to make changes to the countertop before installing it. Drop-in range is not easy to install as it is hard wired. Please read the installation manual before attempting installation. If you are planning to buy drop-in range, it is best that you hire a professional appliance installation services company for your installation needs.
Installing Cooktops Stoves
If you are planning to replace your existing cooktop, it is in your interest to get a unit that fits easily into the old opening. Before removing the old cooktop, you should disconnect the gas line and wires. To install the new cooktop, all you need to do is place the new unit into the counter, reconnect the wires, and gas line. It is best to get professional help if you are doing a gas cooktop installation for the first time.
Installing Built-in Ovens
To remove your old oven, you must disconnect the power supply to the machine. You must then remove the oven door. This will make the machine lighter and easier to move. Remove the screws that hold the oven to the kitchen cabinet. Once you unscrew the attachment screws, you can easily remove the oven from the cabinet.
When installing a new oven, make sure you install anti-trip bracket. This will prevent the machine from tripping the oven when you work on it. Anti-trip bracket usually comes free with the new machine. If you don't get your free bracket, please call the dealer. If the dealer does not help, check the manufacturer's website for details on how to get the free anti-trip bracket.
If the size of the new and the old oven is the same, you will not have any problem with doing the oven installation. However, you must hire an an installation specialist if alterations have to be made to existing set-up of your home or kitchen.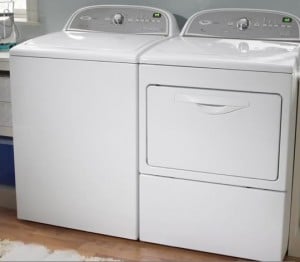 Installing Dryer and Washer
There are a few important points that you must remember when installing a washer or dryer. Most washing machine brands like LG, Samsung, Whirlpool, and Maytag, require a 120-volt connect. So make sure the voltage of the current wiring is not more than 120 volts. When installing the washer, make sure the washing machine is placed on a level platform else it will rock when in use. Like any other home appliance, the location of the machine is important. Also, the hoses and the cable must be properly installed.
The voltage needed to run an electric dryer will depend on the brand. So, before you install the clothes dryer, make sure you check the voltage recommended by the manufacturer. When in doubt, it is in your interest to consult an appliance installation professional. This is important because the manufacturer's warranty depends on it and the warranty can become void if you install it yourself. Also, make sure the vent is installed properly and it does not lead to the attic or any other enclosed space.
These tips are only meant to guide and help you. If you are not confident about gas dryer installation, it is best to get professional help. This is particularly important if the warranty of the appliance depends on it.  Contact us now so that our experts can help you.
The Appliance Experts
101 NE 3 Avenue
Fort Lauderdale FL. 33301
954-256-0890
Deerfield Beach FL, Sunrise FL, Lauderhill FL, Weston FL, Dania FL, Oakland Park FL, Tamarac FL, Pompano Beach FL, Miramar FL, Pembroke Pines FL, Coral Springs FL, Light House Point FL, Lauderdale Lakes FL, Hollywood FL, Plantation FL, Margate FL, Parkland FL, Davie FL, Coconut Creek FL, Hallandale FL, North Lauderdale FL
33019,  33330, 33021, 33023,  33025,  33027,  33029,  33315, 33312, 33314, 33328,  33331,  33327,  33325, 33324, 33317,  33301, 33304, 33028, 33311, 33313, 33322, 33323, 33351, 33319, 33309, 33334, 33332,  33306,  33334, 33319, 33309, 33351, 33321, 33068,  33326, 33060,  33066, 33063, 33305, 33071, 33020, 33064, 33062, 33065, 33441, 33316, 33442, 33067, 33308, 33073, 33069, 33076, 33026,
33009, 33004, 33024.