There are usually a few questions that come to mind when a consumer is experiencing problems with their dishwashing appliance, such as:
Is it better to repair my faulty dishwasher instead of buying a new one?
When should I choose to repair my dishwasher instead of replacing it?
Will I be wasting my money on repairing it?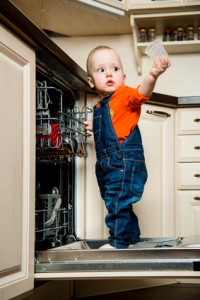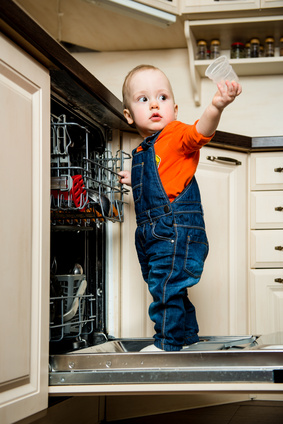 These questions are quite common among people who are having dishwasher issues. Probably the appliance is not functioning properly, or it may be broken and not turning on at all. However, buying a new machine is not always the best solution and most consumers will end up saving a lot of money by choosing to go with the repair option first. The following are some scenarios where repairing the dishwasher is a better option than replacing it:
Nature of The Dishwasher Damage
The first thing to look at before heading out to the appliance store is the type of damage or fault that you are experiencing. It's not uncommon for customers who have ended up buying a new dishwasher only to realize later than the problem was caused by a very small fault. It may have been a burnt-out wire, loose connection, or broken clips and connectors. The cost of buying the replacement parts plus service is way below the price of a new appliance in majority of the scenarios. In such a case, repairing is obviously the best option.
Cost
Cost always plays a big role in making the right decision. People always tend to believe that a new appliance will offer better service than a used one. Well, this is not always the case. For instance, if the fault is caused by a part that is inexpensive and easily replaceable, then it is better to repair the dishwasher. Also, if a person was saving to buy a new dishwasher, then repairing the current dishwasher will give the user more time to get their finances in order to buy an energy efficient name brand unit.
The above are some situations where an individual will gain more benefit in repairing a dishwasher than replacing it. Nonetheless, repairing an appliance is more than just fixing faulty or worn-out parts. It is also about getting the right service. When the dishwasher needs to be repaired it is necessary to talk to an experienced, reliable and reputable appliance repair company. In so doing, a person is not only assured of quality and long-lasting service from their appliance, but they will also have peace-of-mind during and also after the repair.
If you are having problems with a dishwasher in Broward County, check out the list below to contact us:
Lauderdale Lakes, Appliance Service and Repair , Kenmore Dishwasher Repair, In-Home Appliance Repair Service, Kitchenaid Appliance Service Lighthouse Point FL, Fort Lauderdale FL Bosch Appliance Repair, Margate, Best Appliance Repair in Lauderhill FL, Appliance Service in Oakland Park, Plantation FL, Davie, Cooper City Bosch Appliance Repair, LG Appliance Repair Hallandale Beach FL, Weston, Appliance Repairman Hollywood, Same Day Appliance Repair Pembroke Pines, Dania, Parkland, Sunrise FL Appliance Repair Company, Deerfield Beach FL Appliance Service, Miramar, Tamarac