Here are several tips that will help you with washing machine repair problems. You need to establish the reason behind the inability of your machine to do such things as draining or agitating the clothes. Some of the common symptoms of broken washing machines and the ways of dealing with them are included in the discussion below.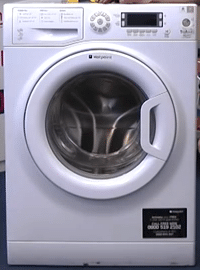 Leakages
In the event that there is water leaking from your washer, you should find out why the machine does so. Take time to look at the pump and the seals on the door if you have a front loading machine. There are cases where the inlet valves could also be the cause of the leak.
Starting complications
When your washer is not starting, it is a clear indication that one of the key components has a problem. You will have to take time and carefully look at the thermal fuses, electronic controls, timers and the door latches.
Not Agitating
You will have to go ahead and find out the state of the drive belt, coupler, transmission or agitator cogs to diagnose why your washer is not agitating.
Failure of the timer to advance
In the course of using the machine, you may note that the timer does not advance. You will have to do some troubleshooting for the various parts that might be causing the problem. Check the drain pump, the water level control, timer motor and the lid switch, one of these parts are typically responsible for this type of problem.
Detected a burning smell
When you can smell something to do with burning in the washer you should check the drive belts and the pulleys, as they are likely to be the cause of the problem.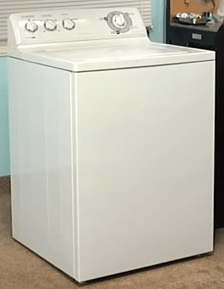 Excessive Noise
Address the problem depending on the kind of noise that results from the machine. Inspect the rattle of the pump motor to determine whether it is the cause of the problem. You should equally have a look at the belt to determine whether it is squealing. Other times the problem can be linked to worn tub bearing.
Dealing with lids that can not open
When there is difficulty in the process of having the lid open, you should check the state of the lid hinge or the pin since they are the ones responsible for the opening and the closure of the lid.
Inability to accommodate both hot and cold water
Such cases require attention given to the temperature control switch or better still the problem may be originating from the inlet hose of the washing device.
Other Cities We Serve in the Area:

Washer Machine Repair, Weston, Parkland, Cooper City FL Washer and Dryer Repair, Miramar, Tamarac, Dryer Service Repair, Appliance Service and Repair in Lauderhill FL, Oakland Park Appliance Service, Laundry Washing Machine Repairman, Sunrise FL Washer Repairman, Pompano Beach, Washer Repair Fort Lauderdale, Deerfield Beach FL Appliance Repair GE, Appliance Repairs Near Me, Dryer Repair in Plantation, Dania, Washing Machine Repair, Davie, Appliance Repair in Pembroke Pines FL, Lauderdale Lakes, Hallandale Beach FL Washer Repair